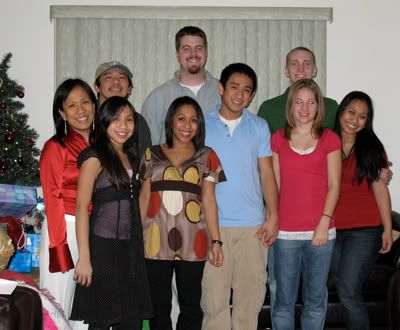 christmas was awesome. it was great to be able to spend time with everybody :) i'm glad my dad was able to come up and be with the family for the holidays. thank you to mom, bella, and caroline for helping with the christmas eve dinner. i love eating at the house. thank you to chris's parents for hosting christmas…there were a lot of people over to entertain and feed.
thank you everyone for the presents. we have so many new things…practically a new kitchen set – knive set, 10-piece non-stick cookware, kitchen towels – thanks to chris's parents and my mom for the 8-bottle wine chiller. chris's parents also got us our first lawn ornaments so we can deck out the patio area for the spring!
i have some new clothes, a new watch, and more earrings (yayy!) thanks to my family :) thanks to chris i have my first pair of diamond earrings and a beautiful jewelry box from jared's that fits everything nicely.
chris's aunt tammy gave us a gift check we may use in conjunction with my mom's gift card for the cheesecake factory. thank you!
caroline, we still have to make the beer bread! i read that it goes well with a beef dish so it should be yumy.
rachel had the jamaica paintings framed to match our living room – thick contemporary black frames with red undertones. we hung them up staggered to flow with the rest of the wall hangings and it looks really nice: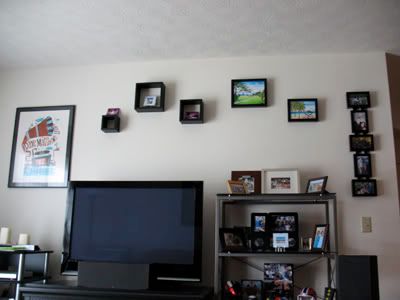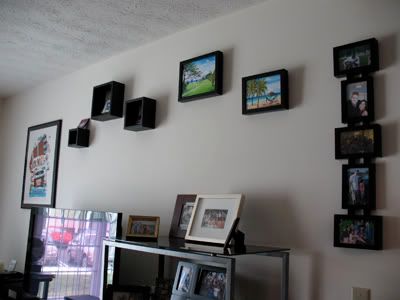 thanks rachel and matt!! rachel's mom bought us our food at wegmans last night with her gift card :) free food rocks.
chris's family provided us maaany new ornaments for our tree which we hung up.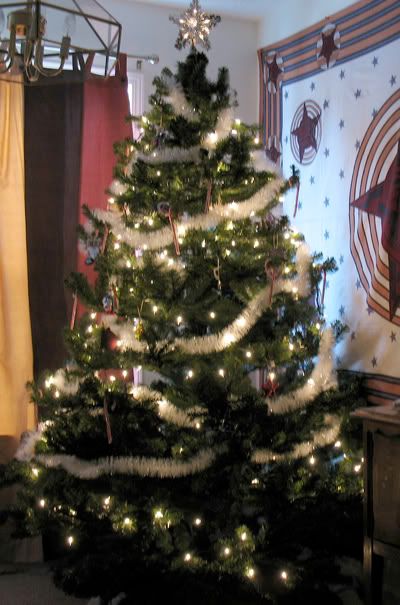 see other christmas '07 pictures

we're still pretty exhausted from the festivities and spent last night and today playing with the 360. after we got the wireless adapter last night, we've turned it into a full-blown media center using Connect360. it's like having an apple tv since we can play any videos, music, or pictures we have on our macs. last night we were watching Heroes season 2 on the plasma through the 360, streaming the episodes wirelessly from chris's computer. it's prettyyy sweet. we just discovered we can message each other through msn while he's playing a game. haha oh the possibilities…"make me food! i'm hungry! the bills suck anyway, you're gonna lose" :P
the 360 is a pretty versatile entertainment system. i knew it would be more than just another gaming console. it's a huge enhancement to our home entertainment center…and the perfect gift for my tech-head boy ;)
i almost forgot we have to go back to syracuse in a couple of hours for matt's birthday dinner at red lobster. mmm seafood!