the most recent entries in my
livejournal
click titles to view original entry.
02. Jan 2010 07:03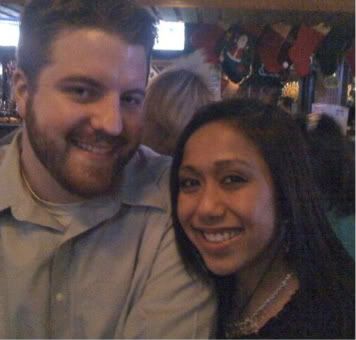 let's see...i turned 26, got a promotion + raise within software engineering at work, went on a few
road trips
and
a couple
of much-needed
vacations
, celebrated 4 years with chris, hunted for, bought, and moved into
a house
...i'd say 2009 was an awesome year all around. wish you could've been there, livejournal. unfortunately
twitter
and facebook combined have provided a means for micro-blogging which fits better with my day-to-day lifestyle. that and livejournal's web interface remains outdated and is just as crappy as it was nearly a year and a half ago when i last logged in.
welcome, twenty ten.
03. Aug 2008 19:25
we rented a house on the water with a bunch of friends for a week. our only true vacation this summer...can't freakin' wait. this summer's flown by and i can't believe it's already august.

i'm craving some real seafood and some quality time on the beach.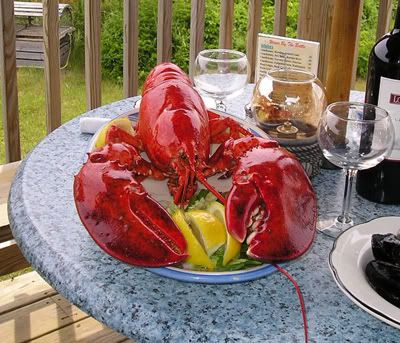 21. Jul 2008 02:57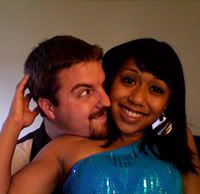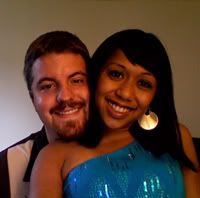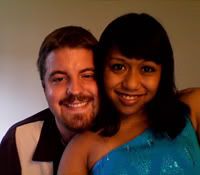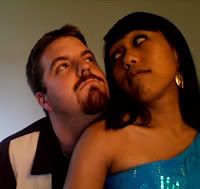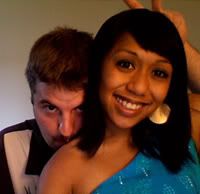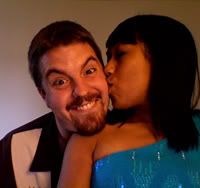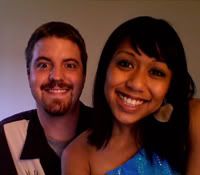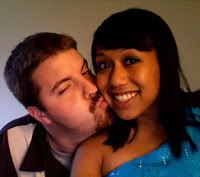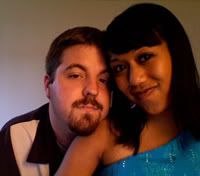 we're goofy <3
18. Jul 2008 05:34
we're still in love with our iPhones. i find it difficult to put down. it's pretty much awesome having a mini-computer with you all day.

i just downloaded a bunch of new apps including a few games. that should keep me busy.

Lucky doesn't care though. he just wants to watch the birds.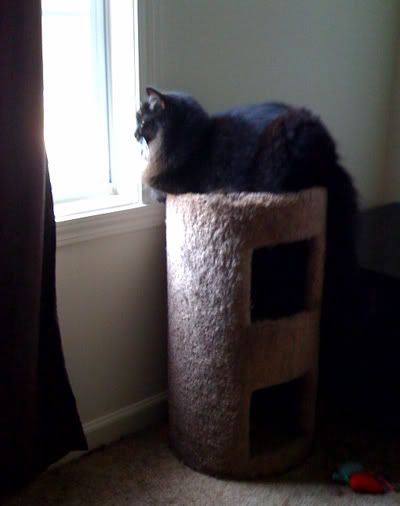 taken with chris's iPhone
16. Jul 2008 01:20
Posting from my iPhone 3g :) since my last post:
- goodbye grand am and CR-V. 08 nissan altima 2.5s for chris, 08 Honda fit sport for me. It's been fun cruising around these days :D
- dave matthews @ SPAC for a 2 night show
- had a great mid-year review at work. It's nice getting constructive feedback on how I do my job.
- hartford, CT to visit baby maya at 3 weeks old. she's even bigger now!
- scranton, PA for 4th of july weekend
- my little brother turned 18! :-o unbelievable
- goodbye slow old razrs. Got iPhones the day after the big 3g launch...no waiting in lines, in and out in an hour. I guess it helps that we live 5 minutes from an Apple store :)
- mets win 9 in a row. Saweeet

That's all for now. Enjoying a yeungling after a tasty spaghetti and meatball dinner while watching the all-star game. Did I mention that I fucking love this phone?
08. Jun 2008 06:47
while test driving new Altimas and Accords with chris (and an '08 Nissan Rogue for myself), i've now have my eyes set on a vivid blue pearl '08 Honda Fit Sport with navigation.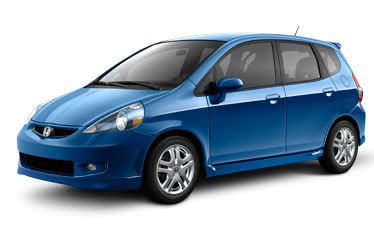 i've been doing my research the past few nights and i still have to drive it. i saw one at the dealership earlier this week and it was cute. completely affordable, large cargo capacity, and has great gas mileage to boot, which is pretty key these days. i can't wait to try it out.
chris put a deposit down on an '08 Altima 2.5S + Convenience package today. while in the showroom, we saw a loaded VW Jetta with all the options he's been looking for (and more) - moon roof, sirius radio built in, leather seats, better engine, mounted steering wheel controls, 0% financing, etc - for k cheaper than the Altima...so he might keep looking. at the very least we'll test drive the Jetta.
in other news, there's nothing like having credit alerts notify you that your FICO score went up. i've been having fun tracking that for a while now. it's getting to be obsessive. i even went as far as disputing one item (successfully!) and am thinking about disputing another.
tonight i redeemed some Visa rewards points and now have a circuit city gift card on the way. free money is free money.
happy 13th birthday, bella!! AND happy birthday to chris's niece, baby Maya, who was born at 2am today :-D i can't wait to meet the newest bartley. congratulations matt and rachel!! you guys will be great parents :)
i'm just happy that i get to be Tita Carm O:-)
18. May 2008 01:26
congrats to my sister caroline on her purchase of a new imac :) i knew she'd love it. team tech support (aka me and chris!) will be over soon for some software installing fun. plus, chris wants to play with his soon-to-be computer as well...

this week flew by ridiculously fast. i got some bug fixes done (yay software dev!), addressed boatloads of issues, researched new issues i came across, had a productive one-on-one with my manager going over new processes for our team (yet we still managed to turn it into baseball and happy hour talk), expanded my wardrobe with new clothes and shoes, did my laundry, and ended the week at our new favorite bar tailgaters for the 2nd friday in a row. i can't say enough about the place. i love the atmosphere, the service, the tasty food, the LCD's hanging all over the place (including the bathrooms)...chris loves the SU-decorated gaming/pool table area over looking the bar and opens up to an outdoor deck. i love that it's literally a 7 minute drive down the road from our apartment and sits right next to the eagle vale golf course. we brought my coworker kevin with us (SU and yankees fan) and he loved the place too. even though mets/yankees were cancelled last night it was still a blast. nice to relax and have fun at the end of a work week.

we walked around the lilac festival today. after trying to decide what we want to eat for dinner, i had the brilliant idea of getting a nick tahou's garbage plate since they have a concession stand. best idea of the weekend 8-) a freshly squeezed lemonade was tasty too.

our next 2 weekends will be long weekends...wahoo! we're trying to go down for a mets game on may 31st, so we're taking that friday off. it should be a good time.

i just had a 3-way video chat with caroline and chris (yes, even though he's right next to me). it was thoroughly entertaining.

i should get back to relaxing. chris is playing guitar in the living room so i guess that's my cue!

--

the plan is to go test drive some new cars tomorrow. can't wait! :)
06. May 2008 21:49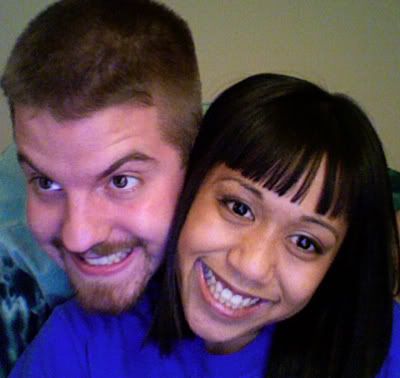 where are ya lookin, dude?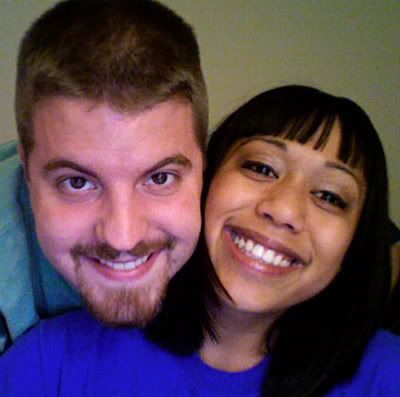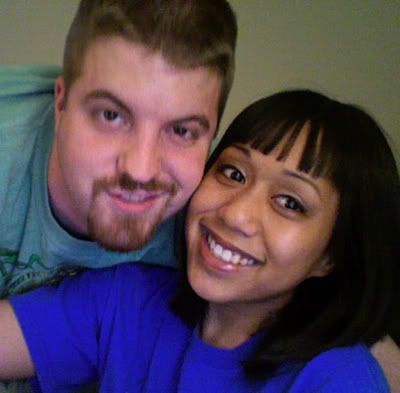 <3
01. May 2008 02:50
we have a huge product launch tomorrow. i'll be coming in 11am - 8pm (or whenever the build is done), and basically the same schedule on friday and monday.

just a little stressful.

anddd back to work.
17. Apr 2008 04:27
thanks to everyone for the birthday wishes!! it's been a great day. i got a call from my dad, a voicemail from jan (complete with a birthday song), IMs, texts, wall posts, presents, a card from chris's parents, and birthday greetings all day at work. chris put a lot of effort into making my birthday a good one, even though it's smack dab in the middle of the week. awesome...i love you guys!

it's been a busy few weeks but i'll try and update soon. enjoy the beautiful april weather!

(i love my birthday month)